GraceLink Kindergarten lesson study (3-4 yrs old)
More here
---
GraceLink Primary lesson study (5-9 yrs old)
---
Welcome to Sabbath School! This video corresponds with My Bible First Primary and Kindergarten Lesson 15 Year B, Quarter 2 - Hezekiah, the Praying King.
---
MissionTREK follows two high-school girls' journey as they travel to learn about missionaries, life, and the needs of unreached people in two of Southeast Asia's least-reached countries.
---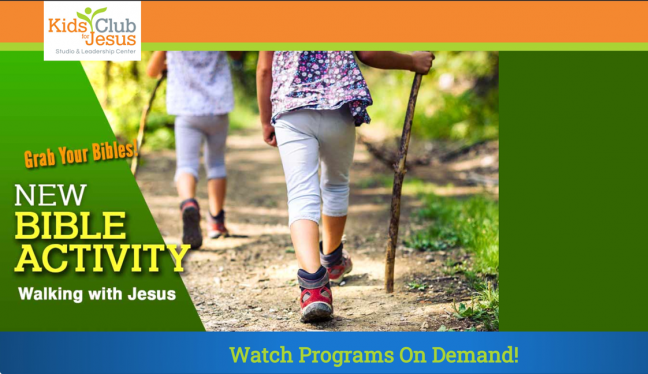 Produces religious programming and materials for children to introduce children to God's love.
---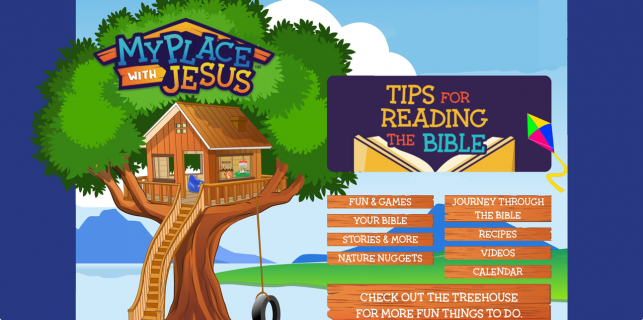 My Place with Jesus is an It is Written ministry. My Place With Jesus began in 2008 as a series of internet-based, interactive Bible studies for children between the ages of 7 and 12. With assistance from an adult, younger children will also enjoy My Place With Jesus.
---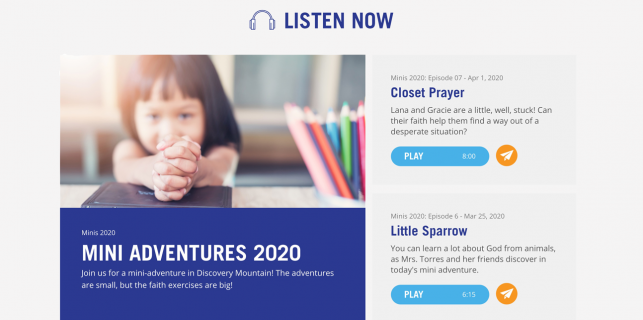 Discovery Mountain is a dramatized audio program where listeners experience adventure, mystery, camp fire songs and, most importantly, get to know Jesus.