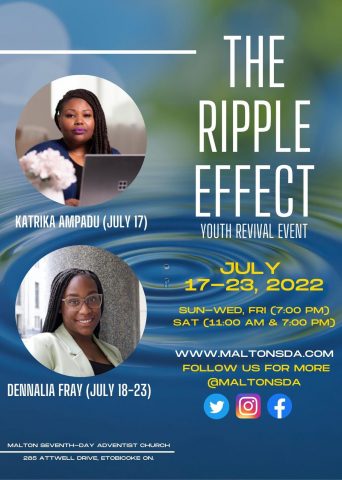 What you do creates a ripple effect!
People who toss stones into a pond don't always see who or what is touched by the waves their stones cause but the ripples go forth anyway. As Christians we won't always know who is touched by our words and works for Christ, but we must understand one thing:
Our job however is not to question whether our words and works are having a certain impact. The purpose of life is to serve God by serving others. It's not who you are as in your title. It's what you do. Acts of faith have ripple effects in our lives and those around us. We may see the effects or we might not but they are there. Perhaps some of those ripples will travel into the next generation and beyond. Our job is to continually cast ourselves upon the water and put in motion those waves that God can direct towards others saved or unsaved.
Paul writes this in Ephesians 2:10… "For we are God's workmanship, created in Christ Jesus to do good works, which God prepared in advance for us to do."
I would fail God if I didn't tell of the man who had the greatest Ripple Effect in history: The Lord Jesus Christ.
1. Born in an obscure village                 5. He never went to college
2. The child of a pleasant woman        6. He never traveled over 200 miles from where He was born
3. He never owned a house                   7. When He died, He was laid in a borrowed tomb
4. He never wrote a book                       8. In three days He arose from the dead
Over two thousand years have passed yet He is the Centerpiece of Christian life. Those who are saved have been changed by the Ripple Effect of the one solitary Life.
1.  An ordinary man named Andrew had not gone to his brother Simon Peter and said "We have found the Messiah". John 1:40
2.  Another ordinary man named Philip had not sought out Nathanael and told him "We have found him of whom Moses in the law prophets did write, Jesus of Nazareth, the son of Joseph". John 1:45
3.  What if an ordinary fisherman had not responded to the request of a Gentile named Cornelius and shared the Gospel with him and his household. Acts 10:1-48
What if of history
1What if a five year old child named John Wesley had not been snatched from a burning house? What if his brother Charles Wesley had not taken ill and during that time read Luther's commentary on Galatians and learned of Salvation by Grace thru Faith?
Look at your life
The influence, the Ripple Effect that God has begun in your life can affect many: friends, family, co-workers, neighbours, and strangers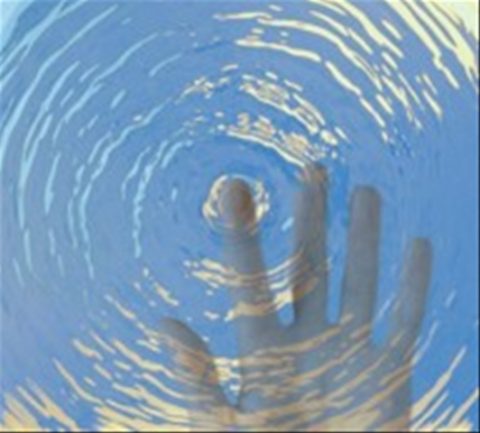 What kind of ripple and waves are you setting into motion by my words and works for Christ? You may not see the shore on which each rippling wave lands, but the shore where you stand at right now is where the Ripple must begin. Matt 5:16
---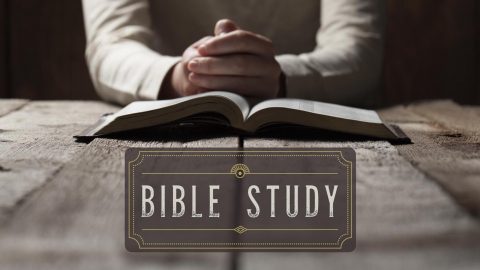 Stay Alive with Jesus Bible Study
---