Here are some ideas that you can use to celebrate mothers, social distancing style!
---
1) Join us, Sabbath May 9, 2020 at 4:00 p.m.  for a Mother's Day Special presented by our MAY Ministries.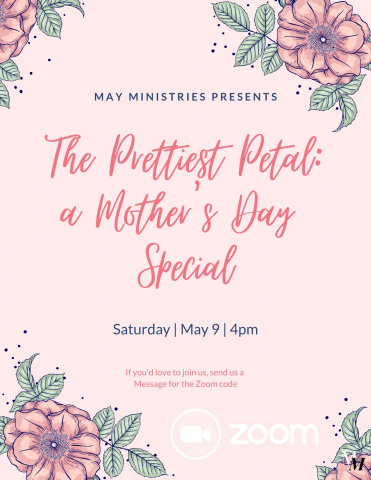 ---
2) Another great idea below is the Mother's Day Activity Challenge: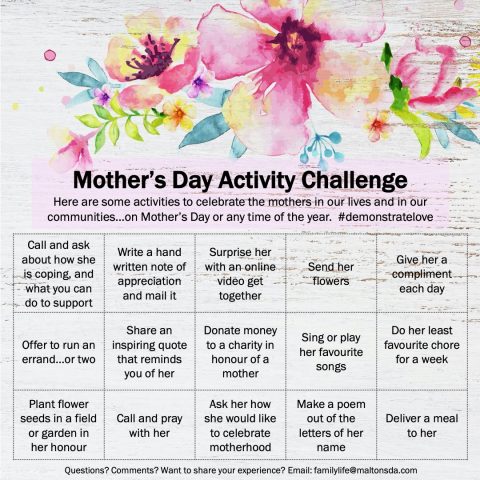 Questions? Comments? Want to share your experiences?
Email: Familylife@maltonsda.com
---
3) Join our Ontario Master Guides on Sunday May 10, 2020 at 8:30 p.m. for a Special Mother's Day Tribute.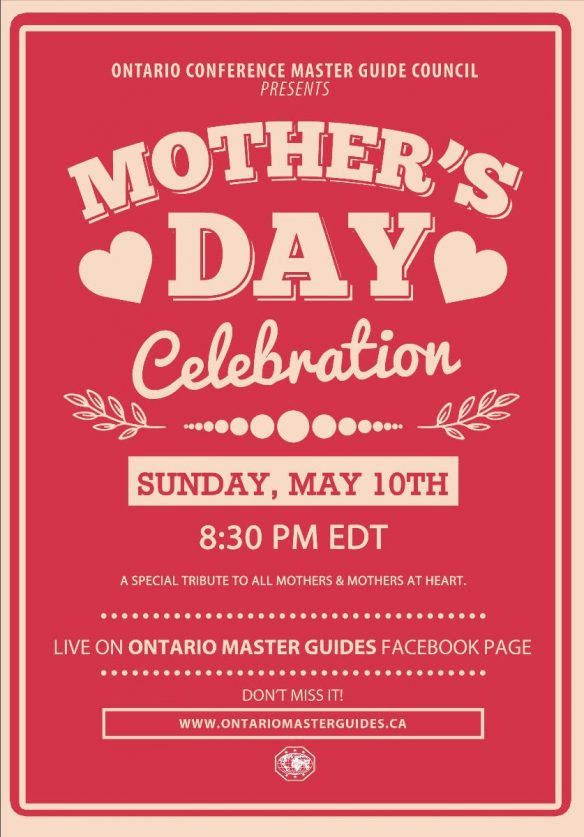 ---
Thank You for Join Us Today!
And don't forget to stay connected with your loved ones. 
God Bless.